The second step of the installation wizard gives you the opportunity to install demo content. This is useful if you are new to the platform and want to see a basic example that demonstrates the features that are available.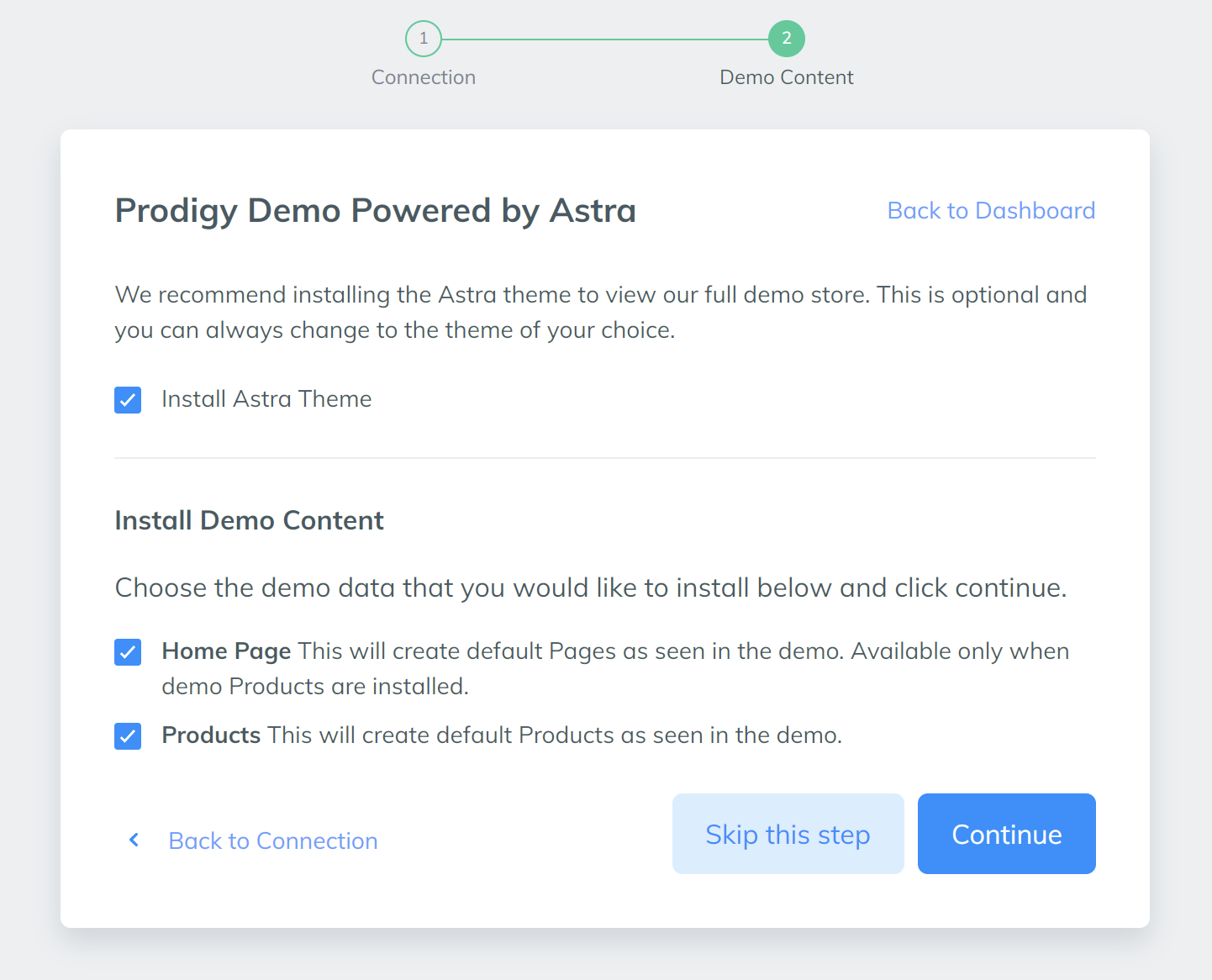 Our demo is optimized for the Astra theme, but the demo homepage and products will look great in most themes. So feel free to uncheck the Install Astra Theme checkbox if you prefer to use a different theme.
The demo Home Page provides an example of how our plugin's Shortcodes can be used to add product and category elements to a homepage or any other page of your site. The home page demo utilizes the demo product data, so it is only available for installation if you are also installing the demo products.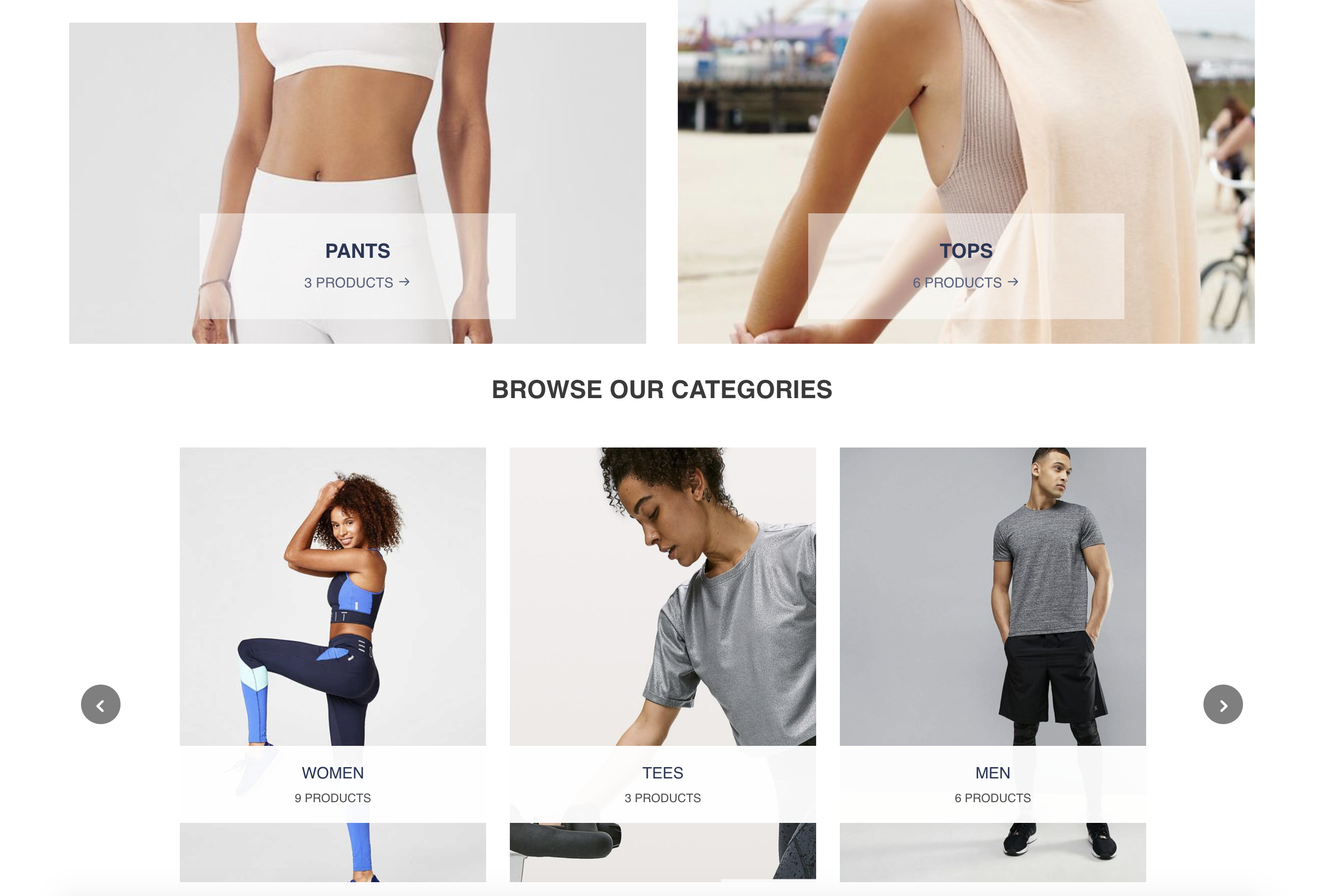 Installing the demo Products also installs demo categories and product attributes. This allows you to see a fully functioning store and to test the entire flow of viewing lists of products, product detail pages, adding products to a cart, and checking out.