In this article you will learn more about:
Transferring ownership to a new user
A user that currently has the role of Owner or Developer for a store can transfer the ownership of the store to another user. This is particularly useful for developers that intend to create and configure a store for a client and then transfer ownership to their client when development is completed.
To start the process of transferring ownership, log into the store and navigate to Settings -> Users and click the Create a New User button as shown below:



On the next screen you will enter the email address of the new owner and select the Owner (Transfer Ownership) radio button.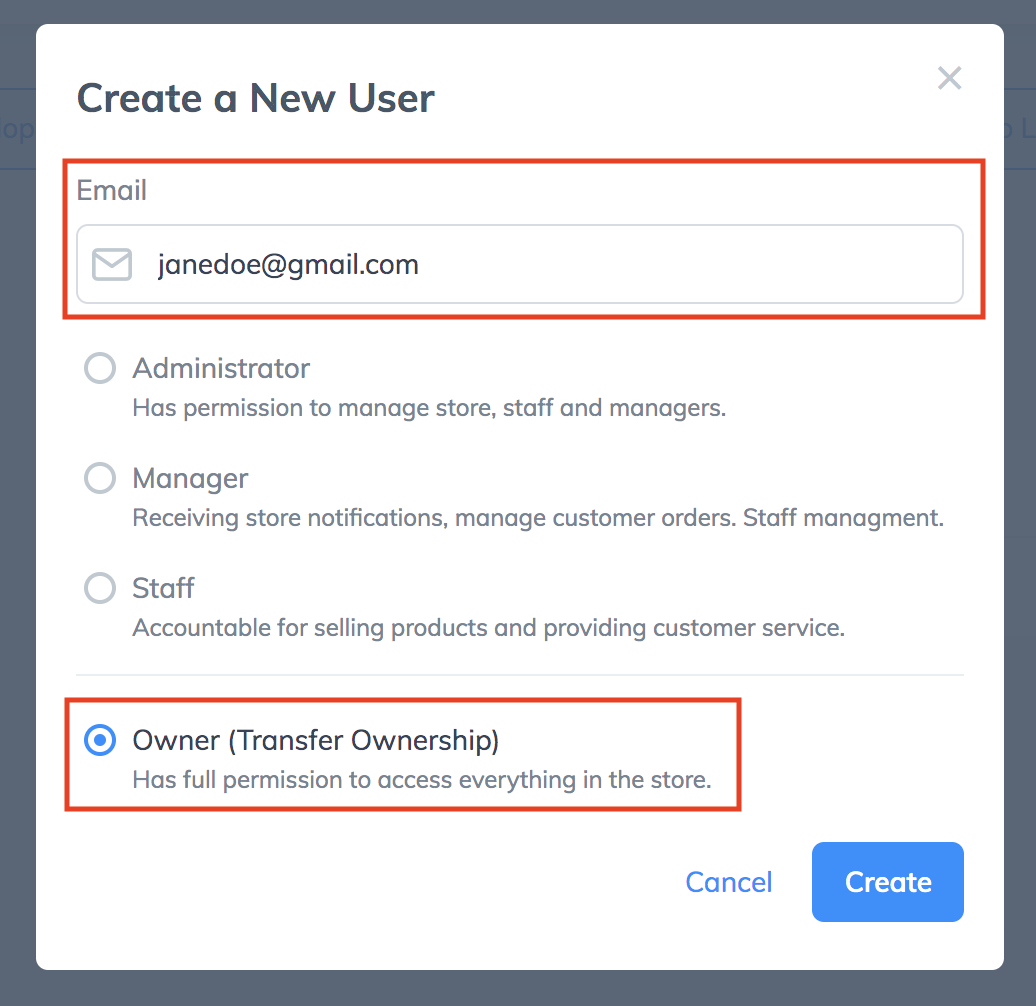 After clicking the Create button, you will see a dialog asking you to confirm the action. To proceed, just click the Transfer Ownership button.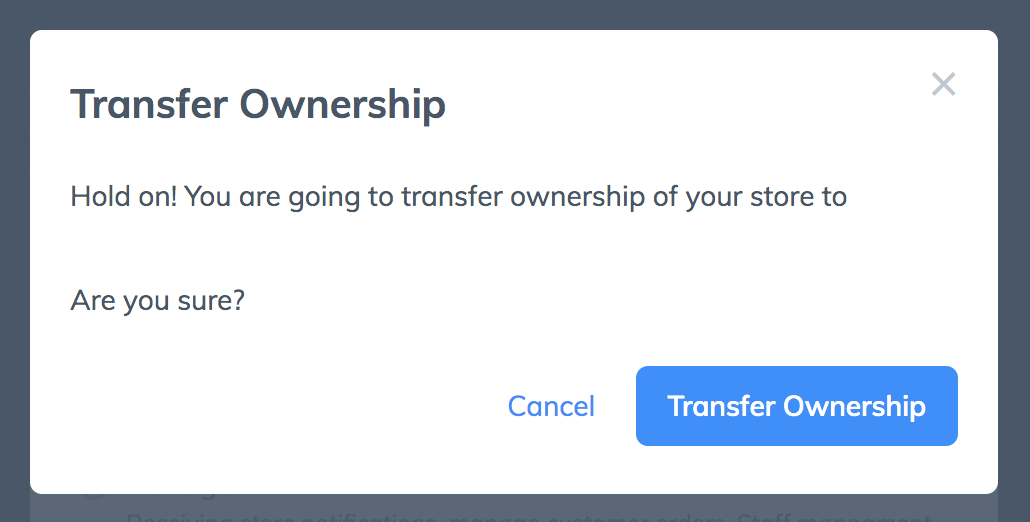 You will now see in the Users list that the ownership transfer is pending the confirmation of the new Owner. If you need to resend the confirmation email to the new owner, you can click the Send a reminder? link.



Accepting an ownership transfer
The new owner will receive an email similar to the one shown below asking them to activate their account to become the new owner of the store.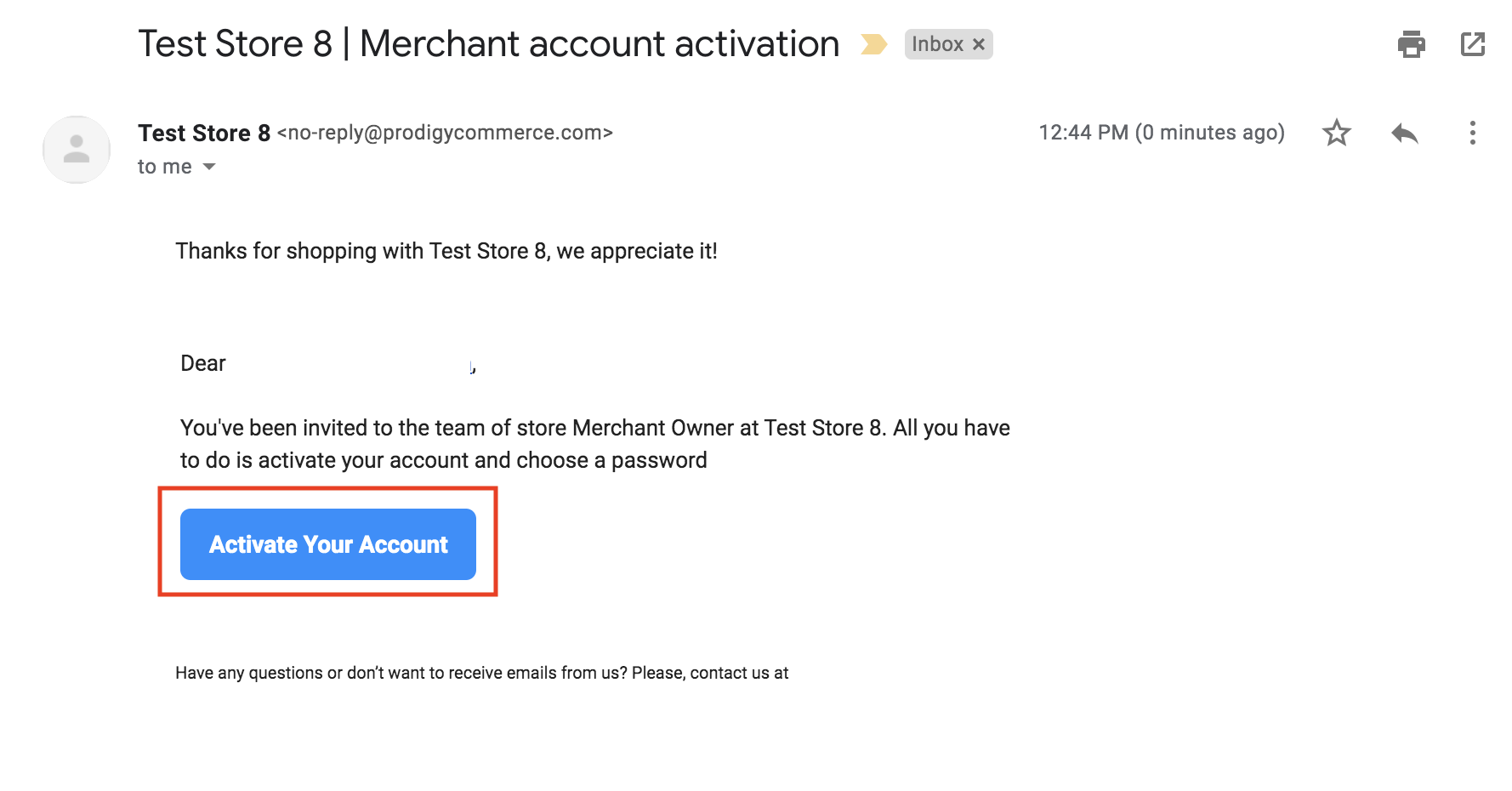 When the new owner clicks the Activate Your Account button in the email, they will then see the following page prompting them to create a password and confirm the invitation.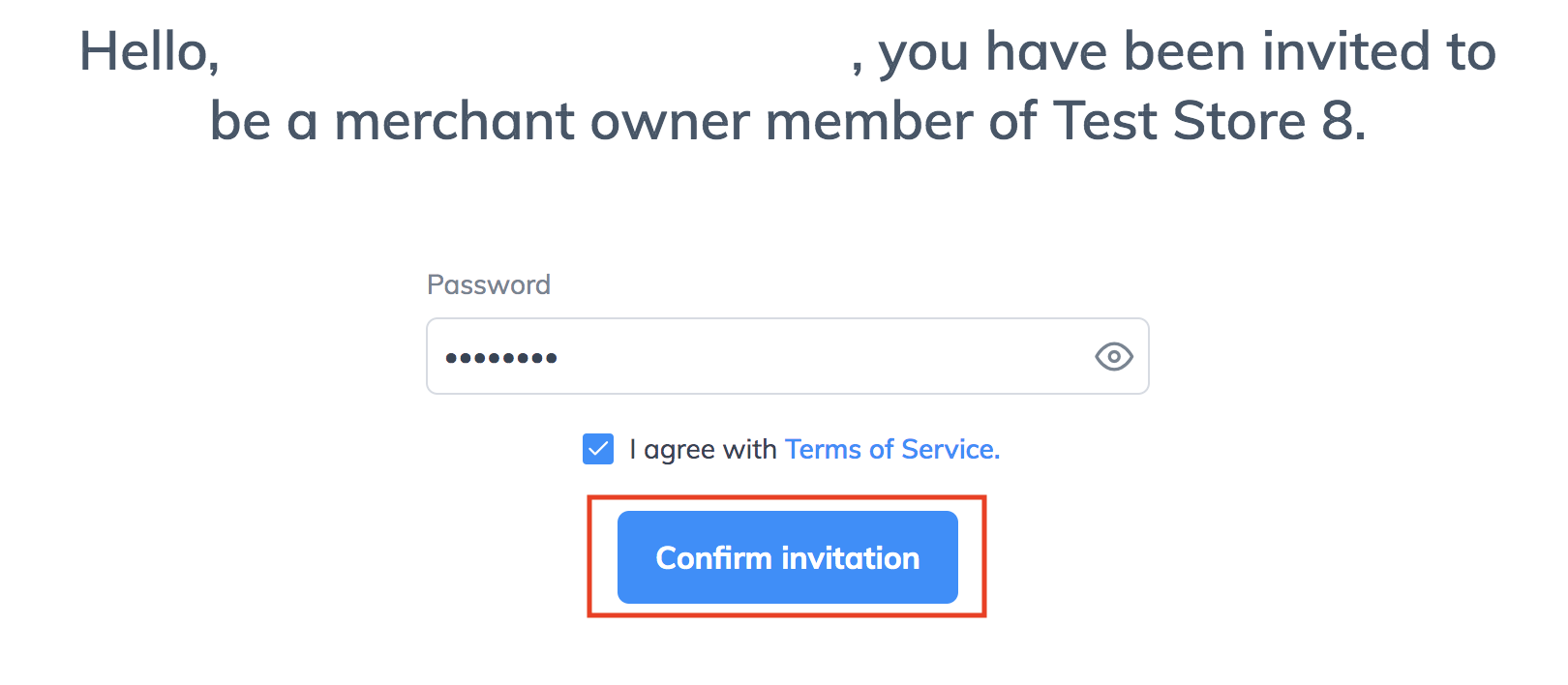 If you then navigate back to Settings -> Users, you will see that the new user now has the Owner role and the prior owner or developer will be demoted to the role of Administrator for the store. If the old owner or developer no longer requires access to the store, the new owner can now remove them.