In this article, you will learn more about managing a store's users, including the following:
To get started, navigate to Settings -> Users on the left sidebar menu.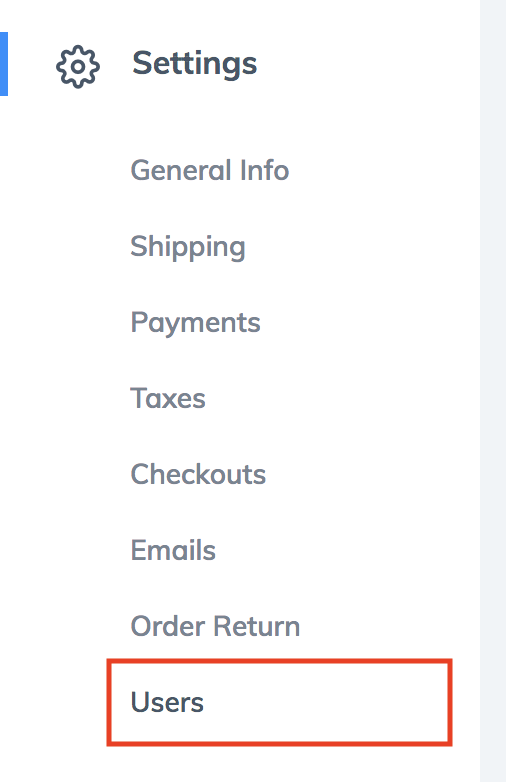 Viewing the list of Users for a store
On the User Settings page, you will see a list of all of the Users that are associated with the store that you are currently logged into. You will also see the current Role of each user in the list.



Creating a new user
To create a new user, just click the Create a New User button and you will see the form below. Simply enter the email address of the new user and select their role. Note that the options available here will depend on the role of the current user that is adding the new user (not all roles can create other users and can generally only create users with lower roles than theirs).
The Transfer Ownership option is available to users that are currently the Owner or Developer of the store. When the transfer ownership request is accepted by the new user, the current Owner or Developer will then be demoted to the role of Administrator.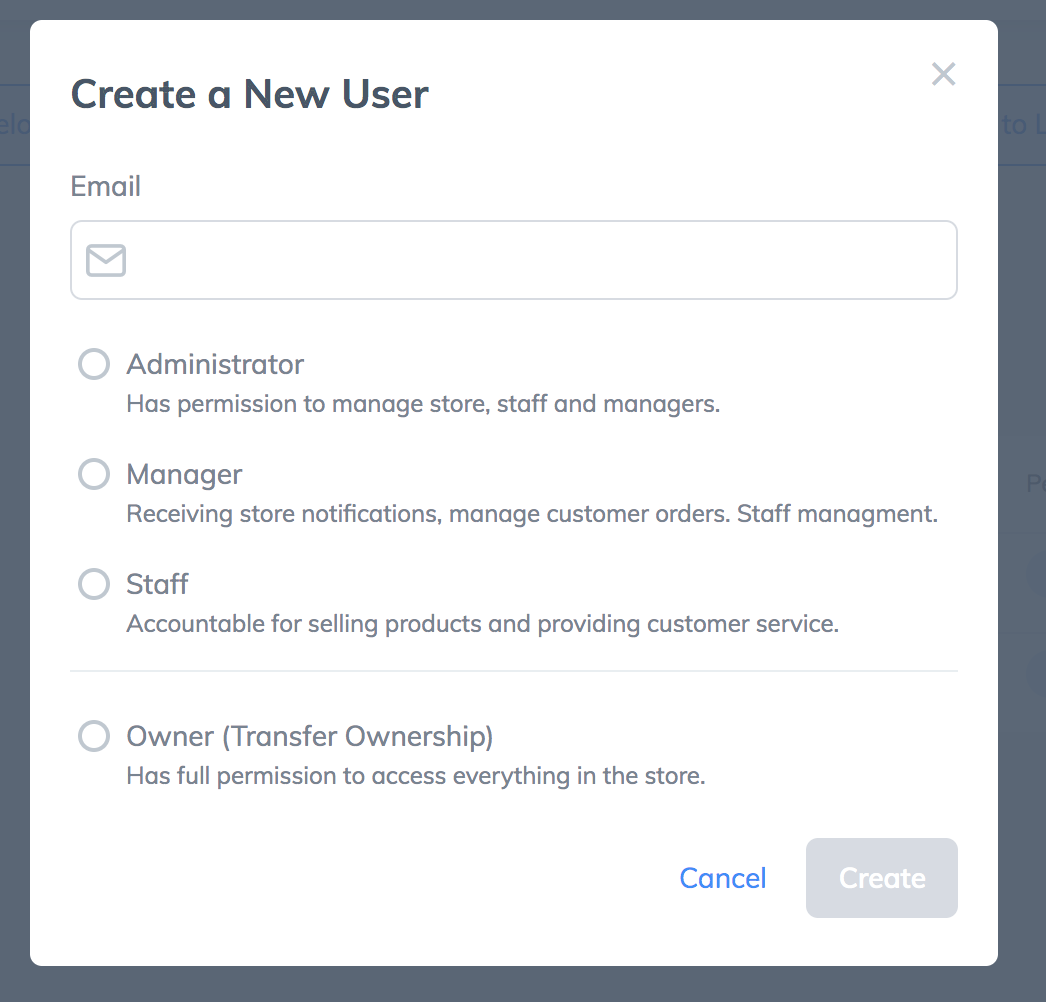 Managing your own profile
If you want to make changes to your own profile, whenever you are logged in you will see your name and a dropdown in the top right of the header as shown below.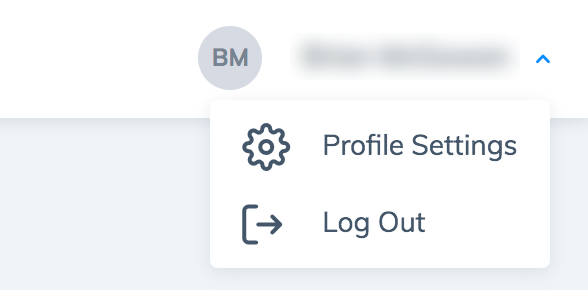 If you click on Profile Settings, you will then see the form to edit your profile or reset your password.