The My Account Widget can be used to add a link to the customer account portal on the Prodigy Commerce platform to the global header of your site.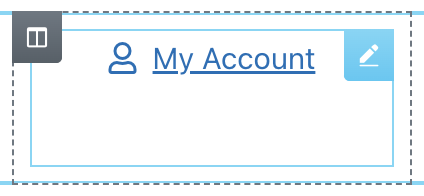 To get started, open the Elementor editor for the header template where you want to use the my account widget. In the list of widgets in the left column, scroll down to the Prodigy Commerce section and drag the My Account widget into the appropriate section.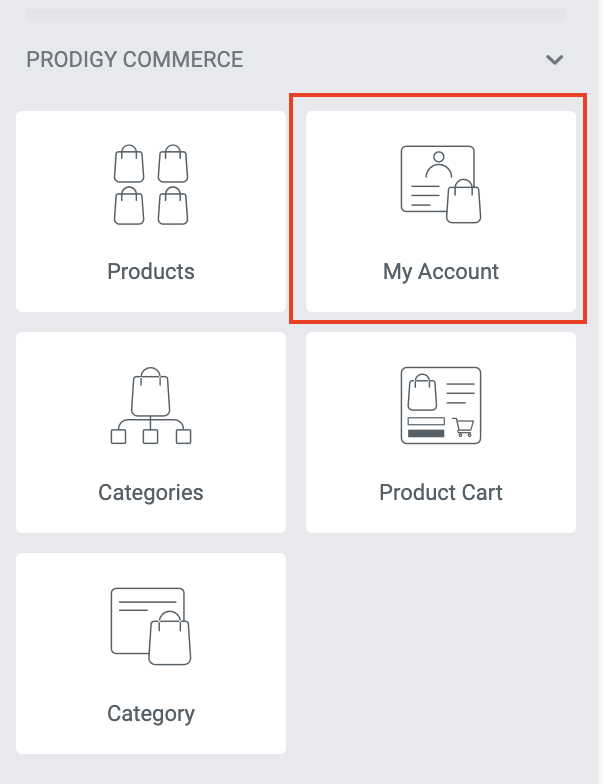 Style Tab - General
In the Style tab, the General section contains the following controls for the alignment and bottom margin.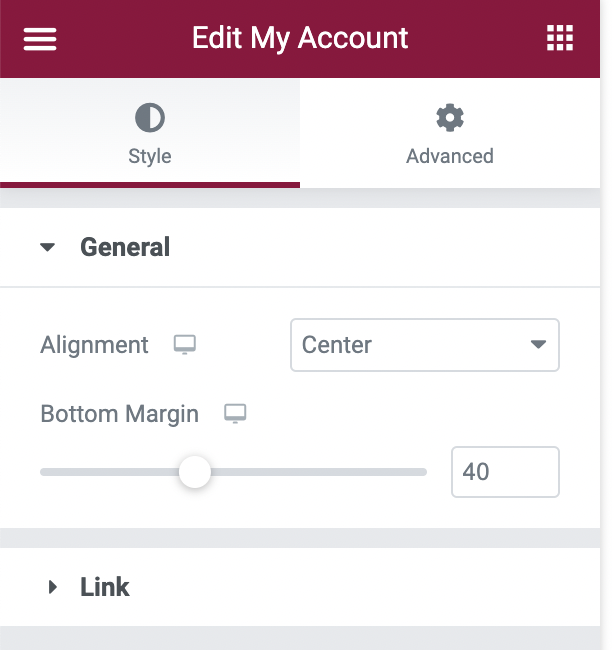 Style Tab - Link
In the Style tab, the Link section provides the following controls that affect the styles of the link.