In this article, you will learn about the first step of the setup wizard where you will connect the WordPress plugin to a store on the Prodigy Cloud Platform.
The plugin needs to synchronize data about your products, categories, and carts with the Prodigy Cloud Platform to function properly, so this step is critical. After activating the plugin you will be automatically redirected to the first step of the setup wizard as shown below.
Just click the Connect button to start the connection process.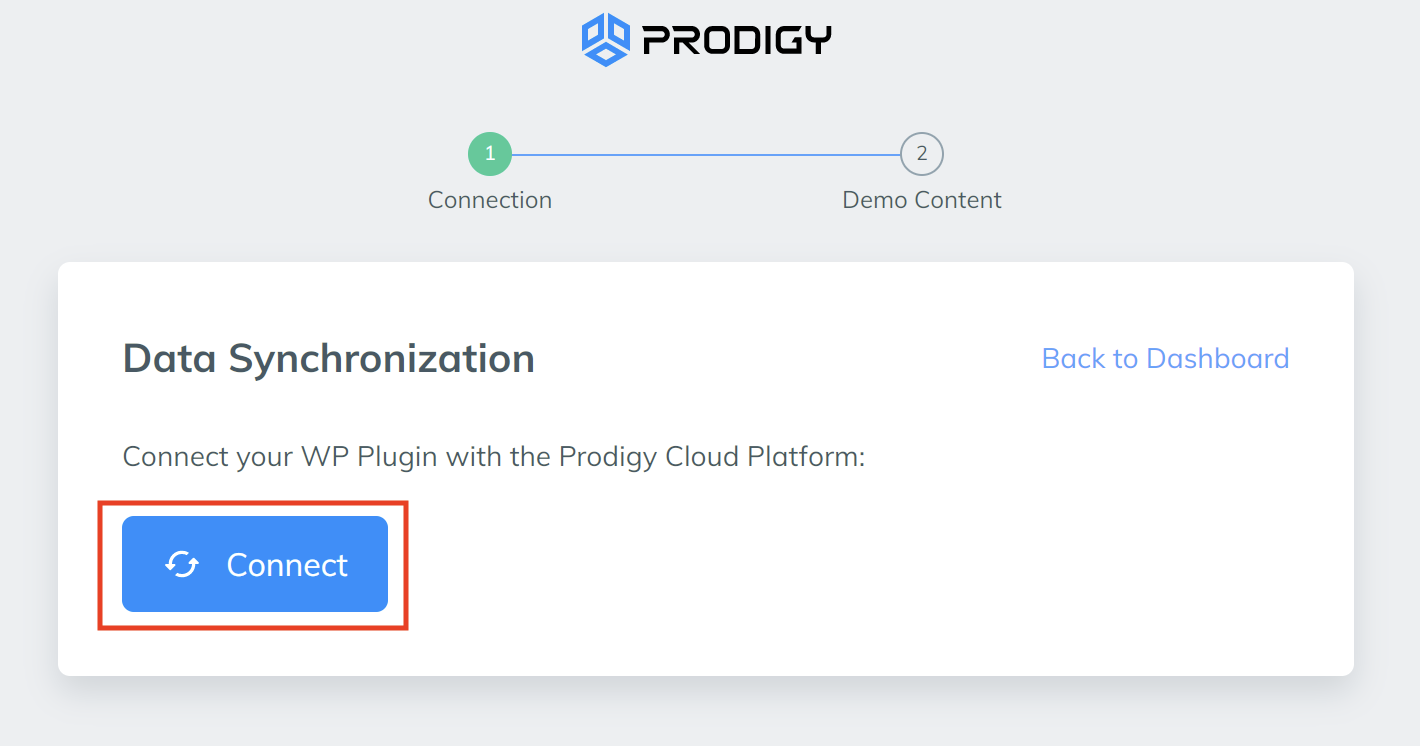 If you are not already logged in to the Prodigy Cloud Platform or if you do not yet have an account, you will initially see the Login page as shown below. If you already have an account you can just enter your email and password to log in. Otherwise, click the Create now link to create your free account.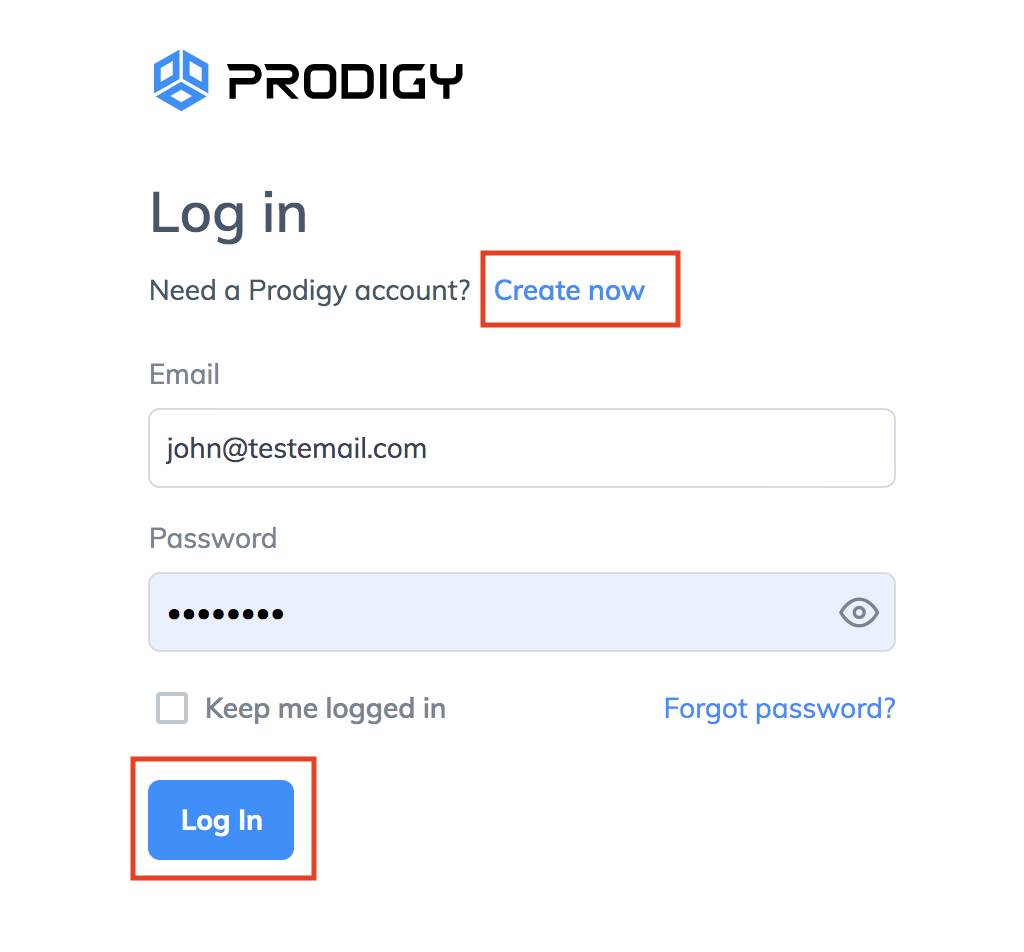 After logging in or creating account, you will then be directed to your Stores list. If you just created your account or you have not previously created any stores, you will see the screen below prompting you to create your first store. Just click the Add Store button to get started.



Next you will see the Create Store modal. Simply enter the name of the store and a subdomain. It is a best practice for the subdomain to match your websites main domain. For example if your WordPress website is going to be hosted at:
https://www.mystore.com
You would probably want to make your Prodigy subdomain:
https://mystore.prodigycommerce.com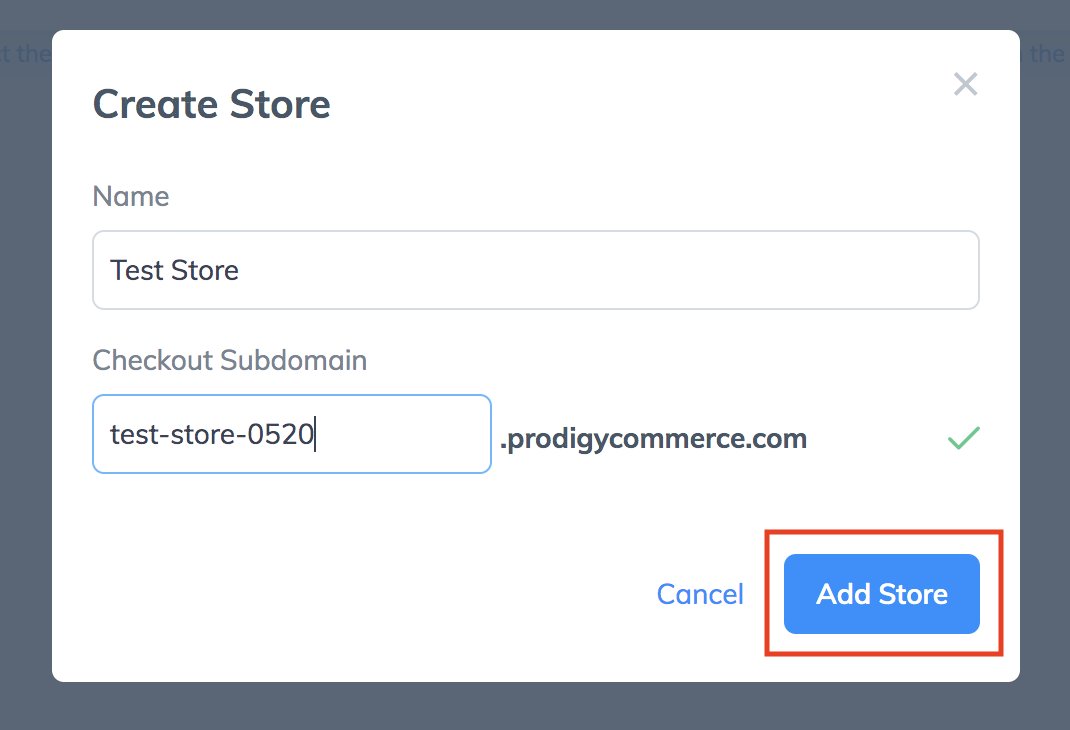 You will then see the Store that you just created in your Stores List and it is now ready for connection. Just click the Connect button.



And then confirm that you want to connect this store.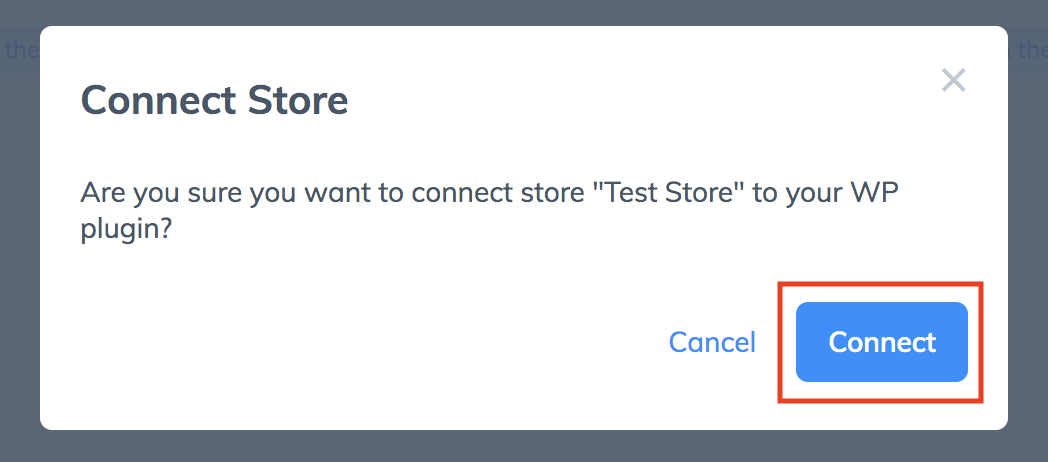 You will then be directed back to the completed Step 1 of the setup wizard. You should see that the status now says Connected and you will see the details of the Store on the Prodigy Cloud Platform that you just connected. If you accidentally connected the wrong store, you can use the Connect Different Store button to change the connection.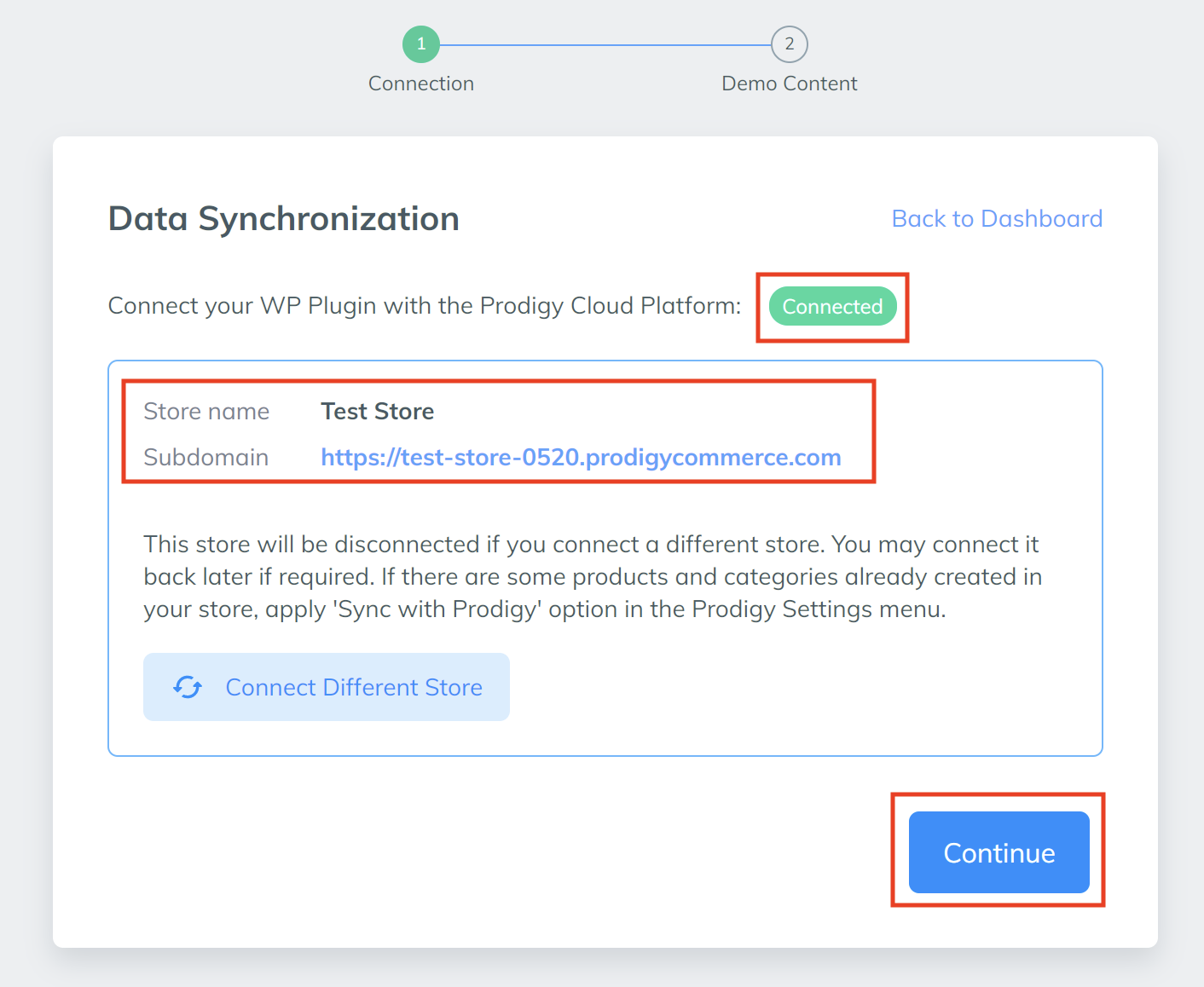 If the information is all correct, you can click the Continue button to move on to Step 2 - Demo Content.