If you need to cancel an open order, the process is simple. Just navigate to the Orders list on the left sidebar menu and then click the order number of the order that you want to cancel to get to the Order Detail page. At the top of the Order Detail page, click on the other options menu (...) as shown below and you will see the Cancel option in the drop down.



If the order has not yet been paid and you click the Cancel button, you will see the following dialog asking you to confirm the action. The cancel action is not reversible, so make sure you really want to cancel the order before confirming.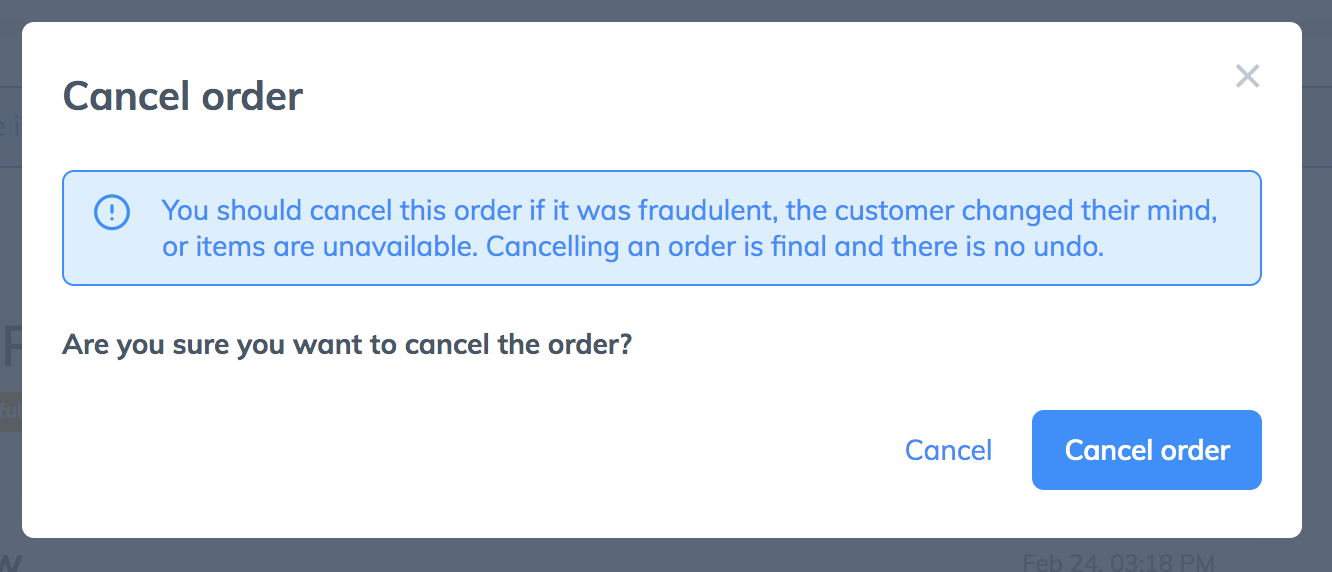 If you are canceling an order that has already been paid, but not fulfilled, you will see a slightly different dialog box that includes Refund processing. You can select the appropriate reason for the cancellation from the dropdown list, adjust the amount of the refund if necessary, and then click the Refund and cancel button to complete the cancellation.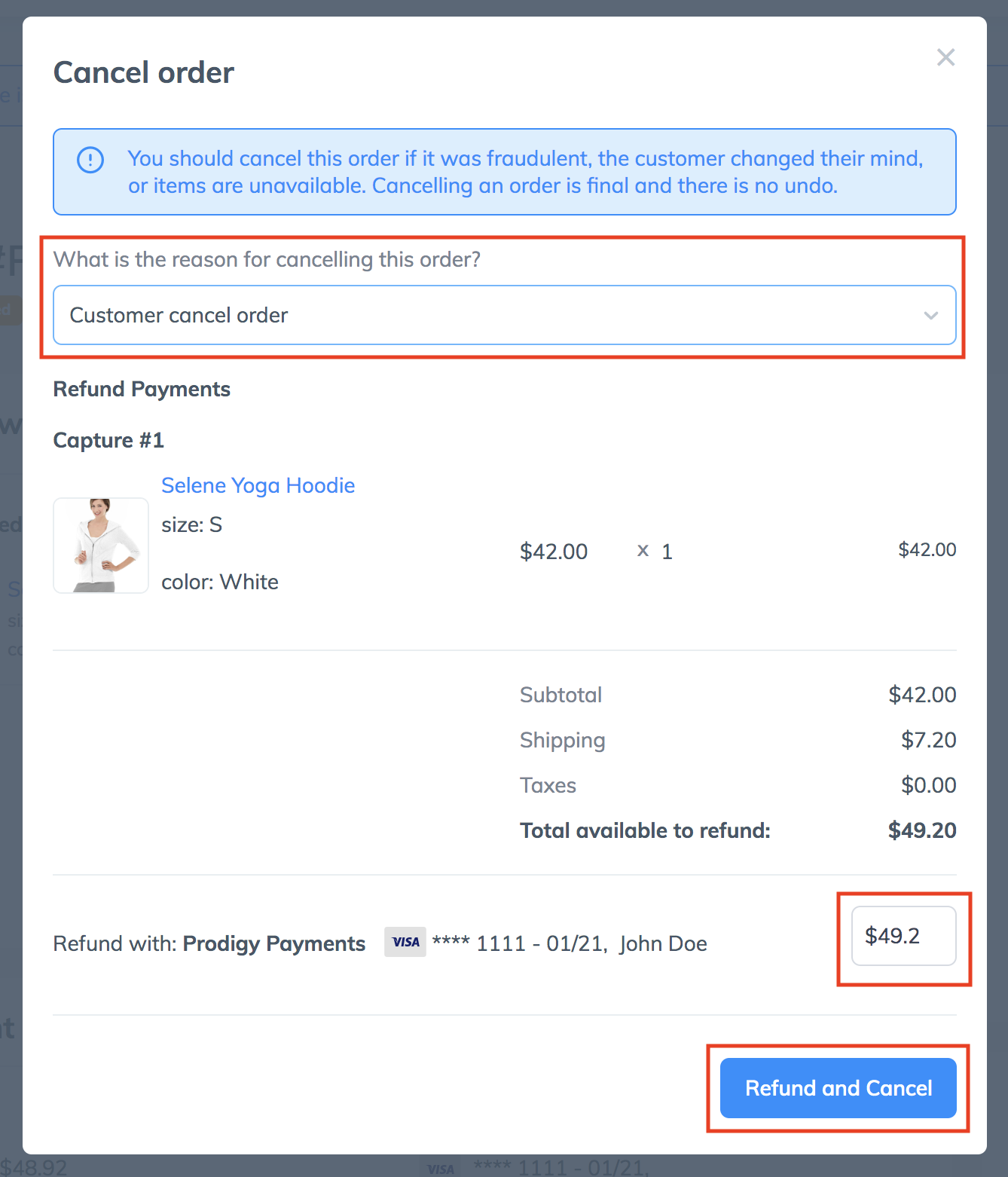 Orders that have been canceled will still be visible in your Orders list, but they will be grayed out with a strikethrough as shown below.



If an order has been both paid and fulfilled, the cancel option will not be available. In that case you would need to create a Return. See our Managing Returns article for more information.
That's all you need to know about canceling orders.
In the next article, we will learn more about Archiving Orders.